As a business it is important for you to have a lot of social outreach. This facilitates grabbing the attention of potential new customers as well as keeping the love and dedication from your existing customers.
When you have a strong following on social media you have more potential to build your business and achieve widespread recognition.
The best platforms to build your social media outreach are: Twitter, Facebook, and LinkedIn. Seems simple enough, but I have seen a lot of companies not do a very great job on these, or even worse, create less buzz for themselves because of their online presence.
Companies, especially ones that have to do with PEOPLE (and who are not marketing towards other companies) need to be able to reach out effectively if they want to build their online presence (which is – where it's at – these days).
LinkedIn is probably the easiest to master, out of the Web Presence Trio. It is straightforward, without frills, and simple to use. There is no question whether you have a strong LinkedIn profile, because either you do or you don't. There aren't any in-betweens. This is what makes Twitter and Facebook especially confusing to those who are accustomed to the business casual model of LinkedIn.
Twitter is tough. There are so many different niches you can market to and it can be difficult to find a broad enough marketing strategy that will attract a wide spectrum of people. A twitter account I particularly admire is DiGiorno Pizza, they have figured out being funny, yet relatable on twitter and they have more than 95 thousand followers to show for it.






They also have some great Twitter polls that are funny, attention grabbing, and always in support of pizza.





Facebook is less of a place to be funny and more of a social media platform to actually show the public who you are as a company. It is about catering to your customers and giving them a place, other than your website, to review your company, ask questions about products, and even share their own experiences with your products through their own photos. Posts should be funny once in a while, but for the most part, people are going to be looking towards your Facebook to get a sense of the community built by your company. A company I think has done an excellent job of this is L.L. Bean. They have great tabs on their page, where you can find job openings, events happening in your area, as well as learn more about their free shipping.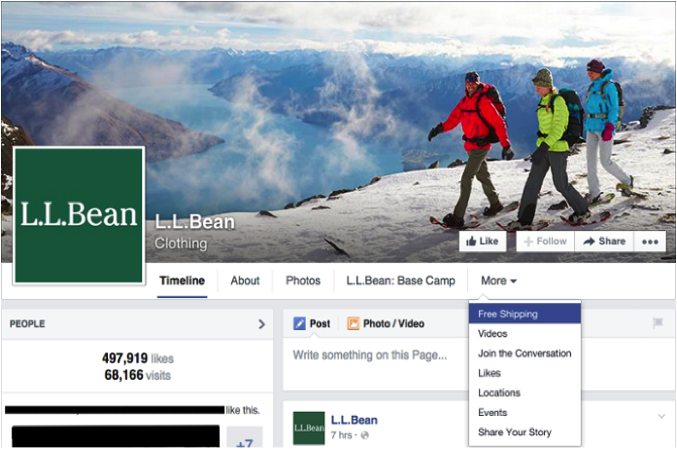 They have great information about their company, amazing promotions for their products, and grab a lot of attention. They currently have more than 600,000 likes, which is pretty impressive.
In creating your social media platform for your business, make sure you are marketing to a specific demographic. This could be "All Males Over 30 Interested in Food," which is pretty broad, or something like "All Female Government Officials Under 32 Living in the Midwest".
As long as you have your demographic specifically named and you are familiar enough with them, you should do well in creating a base to build your social media presence!