About QuestaVolta
QuestaVolta was founded after our partner/founders separately and collectively kept hearing about hosting nightmares from our customers-and running into such situations ourselves. Finally we decided to do something about it, and created QuestaVolta: the ultimate in business class hosting, with a focus on eCommerce.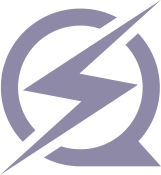 We realized what most hosting companies were missing-the knowledge that top-class hosting goes far beyond just the hardware specs and power being provided. Real hosting means that a site is empowered to run at optimum, all the time. Hardware is only part of that story; the rest is service, dedication, and a highly tailored skillset.
Background
One of our partners comes from the network services world, is a leader in that industry, and for sure knows a quality hosting company from a poor one.
Another partner hails from a strong web hosting background with Earthlink Network in its heyday. He has since been in the web development world along with our third partner, who is not only adept in the area of web hosting, but is a master web developer and is responsible for some the best e-commerce sites on the Internet today.
Our Beliefs
We believe that the hosting of your Web Site, especially in the e-commerce arena, is as important as sleeping or eating-if your e-commerce site goes down, you may not be eating that night.
We believe that each customer is unique, which is why we are so custom by nature-we tailor every system to the customer's unique needs.
We believe that customer service is key, and we strive to make every customer ecstatic with the services and support levels we provide.
We believe in the strongest security measures possible
We believe in rock solid infrastructure, and use the latest and greatest servers on the market today. We do not cut corners by using cheap hardware. We always have plenty of extra storage and memory on hand so that when that peak season hits your web site, it will perform as fast as it does on any other day of the year. We never overcrowd servers; everything is kept in tune, and is balanced correctly to maximize performance 365 days per year.
We believe in the strongest security measures possible to protect customer data, which is why it nearly takes a retinal eye scan to even touch one of our web servers-and that is the third layer of security.
Lastly, we believe in a safe and happy Internet, and whole-heartedly despise pornographers and spammers. We are thrilled to able to discriminate against them and to not host either.
We want every customer to succeed in what they do on the web. We help them to achieve that goal by making the hosting of the site something that they need not worry about–ever.
Contact us today-and let us bring you the precise hosting solution you need.